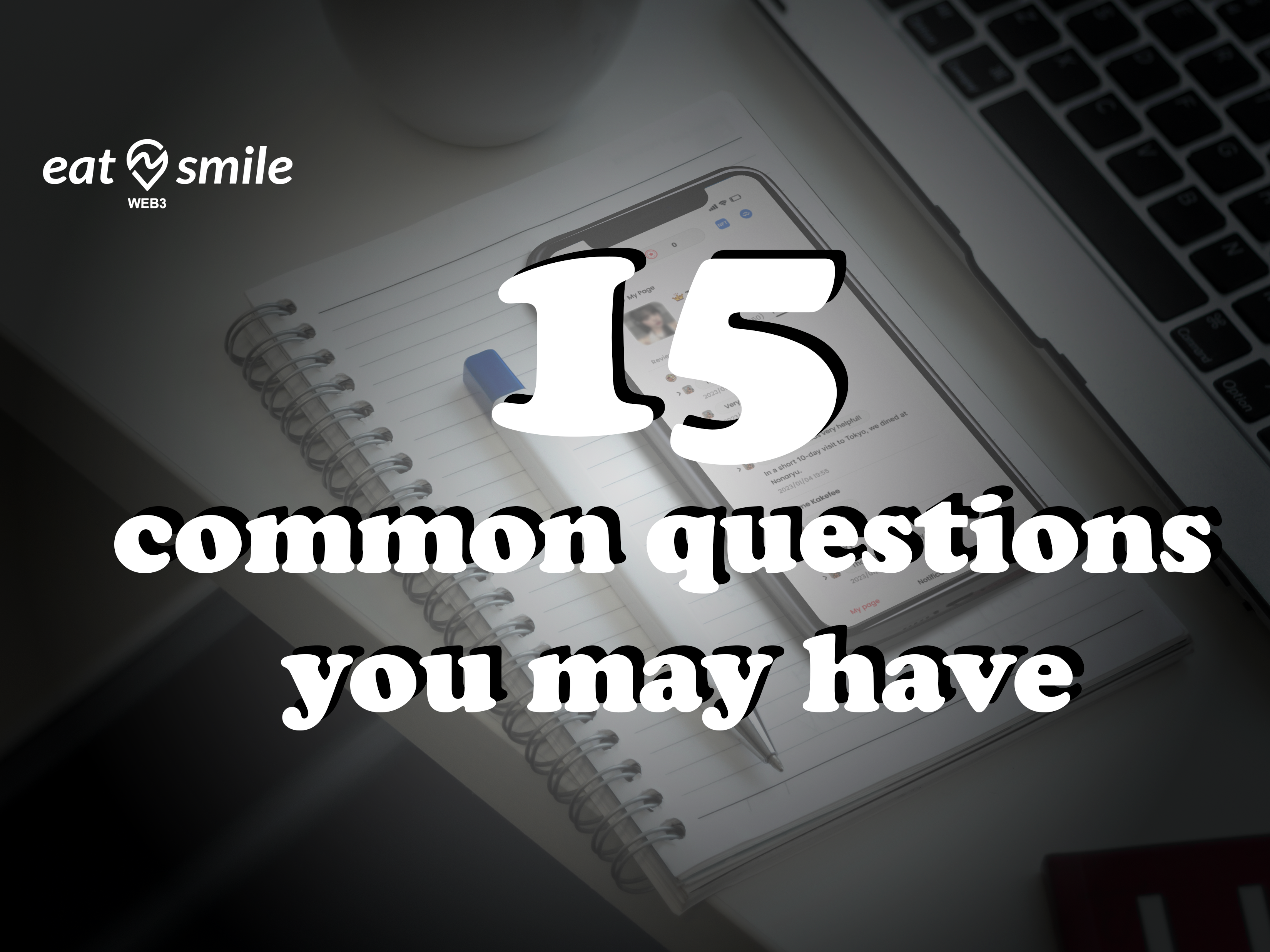 15 things you need to know when using EatnSmile.
The F&B market was worth over $6,386 billion in 2022, according to the Yahoo Report, and as a result, the demand for reviewers is expected to expand at a rapid rate.
EatnSmile was created in response to this and to cultivate a favorable setting for reviewers and store owners.
Are you a new user of EatnSmile? EatnSmile has included 15 frequently asked questions to assist you.
15 common questions
How do I start?
You do not need to log in to access reviews or details about a particular restaurant because EatnSmile is set up like an open space where you can stay anonymously in comfort.
However, you need to connect your Blockchain wallet to write a review or mint a store NFT and become a Store owner. To simplify the connection, you can use the Keyring PRO and Metamask. 
What Blockchain networks does EatnSmile support?
EatnSmile currently supports assets on Avalanche and Polygon.
More specifically, trading NFTs is possible on both Avalanche and Polygon, whereas exchanging $STAR Token is only possible on Avalanche.
What is $STAR Token?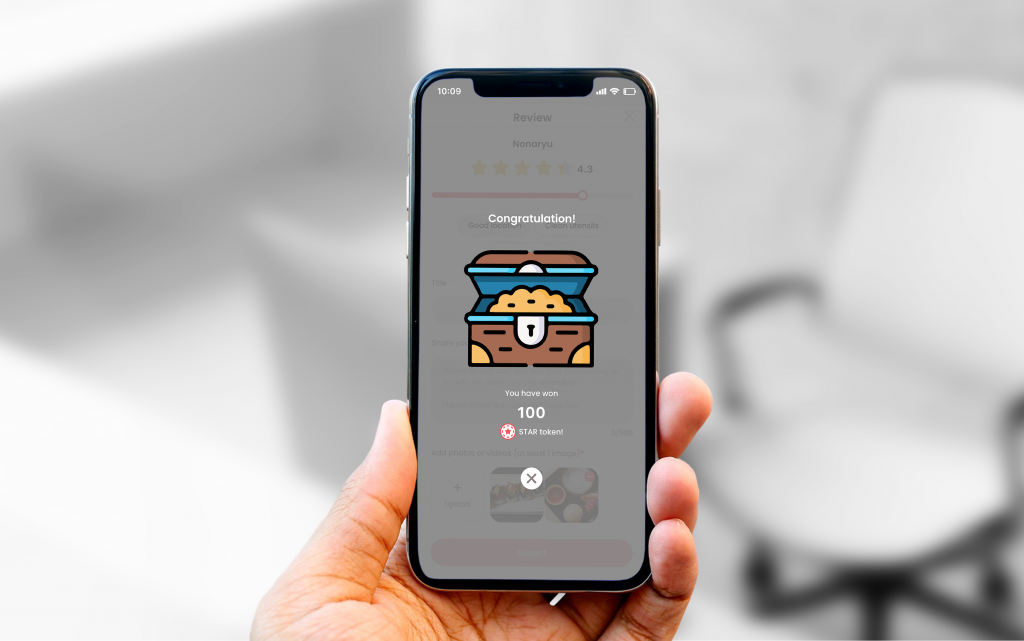 The primary prize on EatnSmile is the $STAR Token. By submitting reviews of restaurants or good meals, users can acquire $STAR Token absolutely free.
Unclaimed and Claimed Tokens are two different forms of $STAR Token.
Unclaimed Token: You will get this kind of token after giving reviews. Your account will show the unclaimed $STAR Token. It can be exchanged for interesting gifts in the Souvenir Shop or purchased Mintcode. The unclaimed token only exists in the database; therefore, it won't show up in your Blockchain wallet.
Claimed Token: This is the token that has been claimed. Gas fees must be paid to turn unclaimed tokens into claimed tokens. The $STAR Token will then appear in the crypto wallet after being converted to the claimed token. You can then use it to purchase a Mintcode or exchange it for cool gifts in the souvenir shop.
With $STAR Token, you can:
Mint Store NFT: for 100 $STAR Token, you can mint a Store NFT and become a store owner (NO gas fee).

Exchange on DEXs: You can swap $STAR Token for other crypto assets directly on different DEXs with ready instant liquidity.

Exchange for gifts: Instead of exchanging $STAR Token for other assets directly on DEXs, you can use

$STAR Token

 to exchange for rare NFTs, vouchers, etc. in the souvenir shop.

Edit Store Info: you will need at least 3 $STAR Token every time editing store info. This mechanism avoids bot flooding and spam.

Burn: Used $STAR Token in circulation will be burnt 100% automatically by EatnSmile's Smart Contract.
What is $NARUTO Token?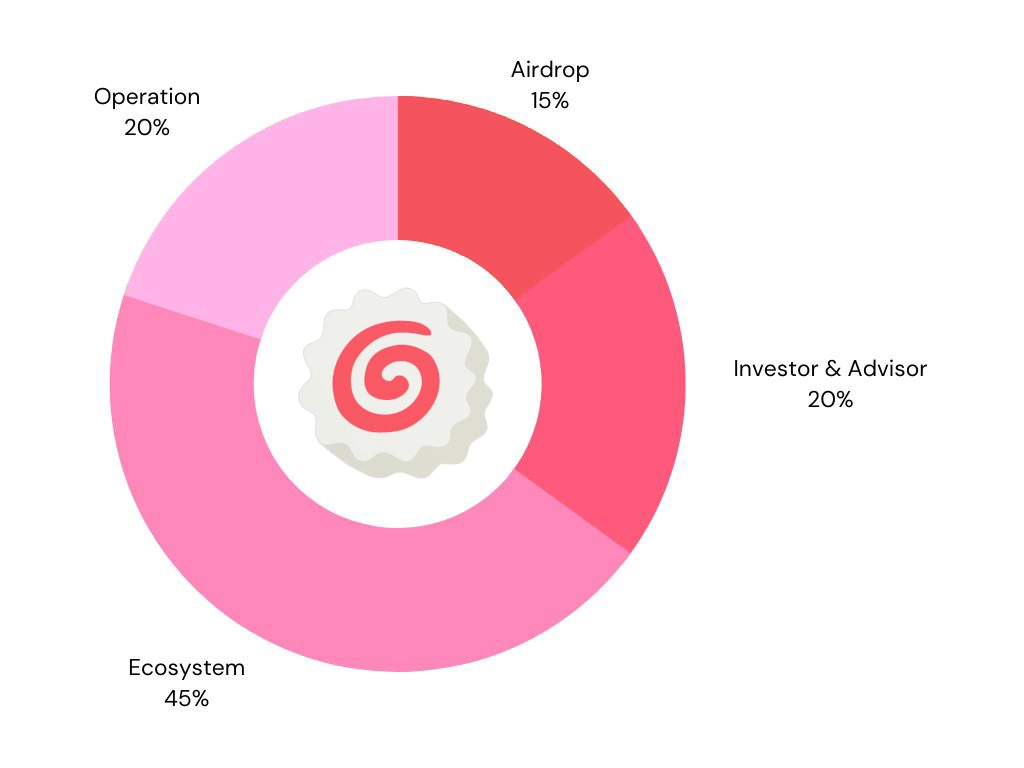 The $NARUTO Token is the EatnSmile ecosystem's governance token, allowing the system to operate in a decentralized environment by putting authority in the hands of the community.
Due to the nature of the governance token, EatnSmile will only begin issuing the $NARUTO token after a sufficient number of community members have been reached.
When the community reaches 100,000 members, a 10% supply of $NARUTO Token will be distributed through airdrops. The remaining 5% will be withheld until the site achieves 1,000,000 members.
"Loyalty Point" will influence how much $NARUTO Token you will get.
Holders of $NARUTO Token can participate in several voting pools in EatnSmile DAO and get compensated for each vote they cast. 
What do I get as a reviewer?
You only need to connect your Blockchain wallet to begin your journey on EatnSmile.
After trying out an IRL store, you can search for that store on EatnSmile, then provide feedback with text, images, and emojis.
As a reward for submitting a review, EatnSmile will offer 3 mystery chests (3 times/day) which will drop a random amount of $STAR Token or a partner's tokens.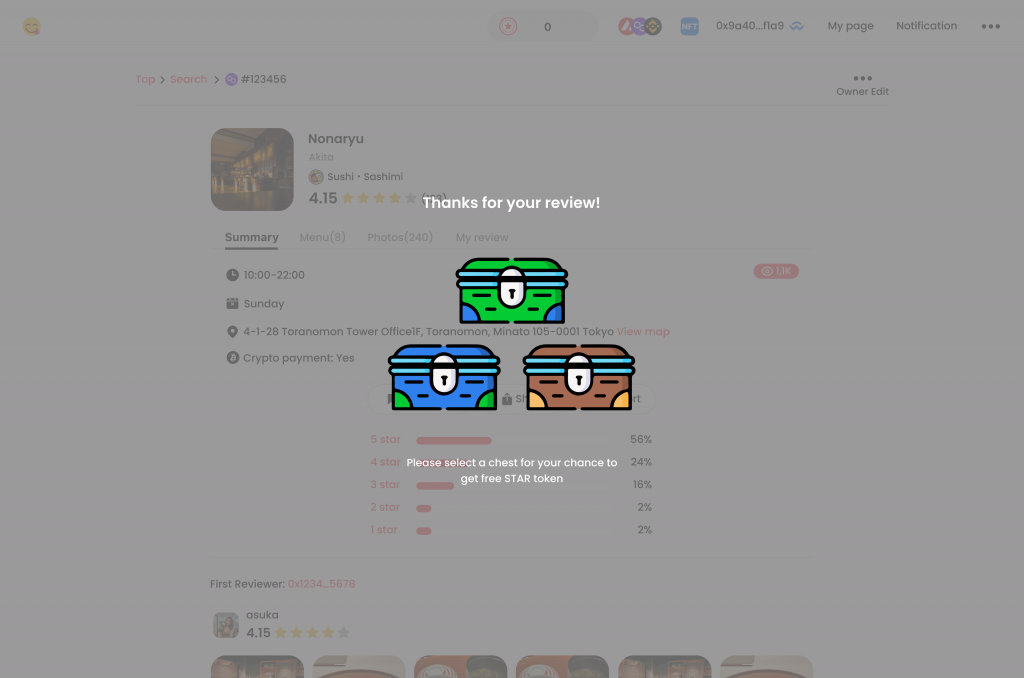 What do I get as a Store Owner (NFT Owner)?
You can become a Store owner after you mint a Store NFT.
A Store NFT can be minted with a Mintcode or with 100 $STAR Token (both unclaimed and claimed $STAR Token could be used to perform this action).
You can own many Store NFTs and even sell them on EatnSmile's Marketplace or Opensea (EatnSmile Opensea pages: Avalanche, Polygon).
EatnSmile allows Store NFT owners (publishers) to display banners on their store pages for FREE (Each store can only display one banner). It reserves the right of the Store NFT owner to get rewards for their contributions. The banner slot is free and wholly owned by the Store owner. This function is easily accessible to NFT owners via the store editing section.
Store owners can also pull a banner from the Ad Network to display and earn passive income in crypto assets for every click acquired on the banner (CPC). Aside from CPC payments, Store owners may be able to receive daily payments for displaying an ad banner from Ad Network every 24 hours. This boosts overall earnings and compensates for non-clicking days.
How can I mint Store NFT?
There are 2 ways you can mint NFT on EatnSmile.
Using Mintcode: You can use a Mintcode to mint a Store NFT. You can get Mintcode via giveaway campaigns.
Using $STAR Token: You can use 100 $STAR Token to directly mint a Store NFT.
To mint a Store NFT you should follow the steps below: 
Connect your wallet.

Click on the blue NFT icon at the top of the page.

Click on the "Mint NFT" button.

Choose "Use mint code" if you have a mintcode or "Pay 100 STAR" if you want to use your $STAR Token. 

Fill in all the information about the store.

If you followed all of the steps successfully, the "Mint Store NFT" button will become available. You're all set after you press that button. 
You can always access your minted NFTs by hitting the NFT icon.
What is the ad network?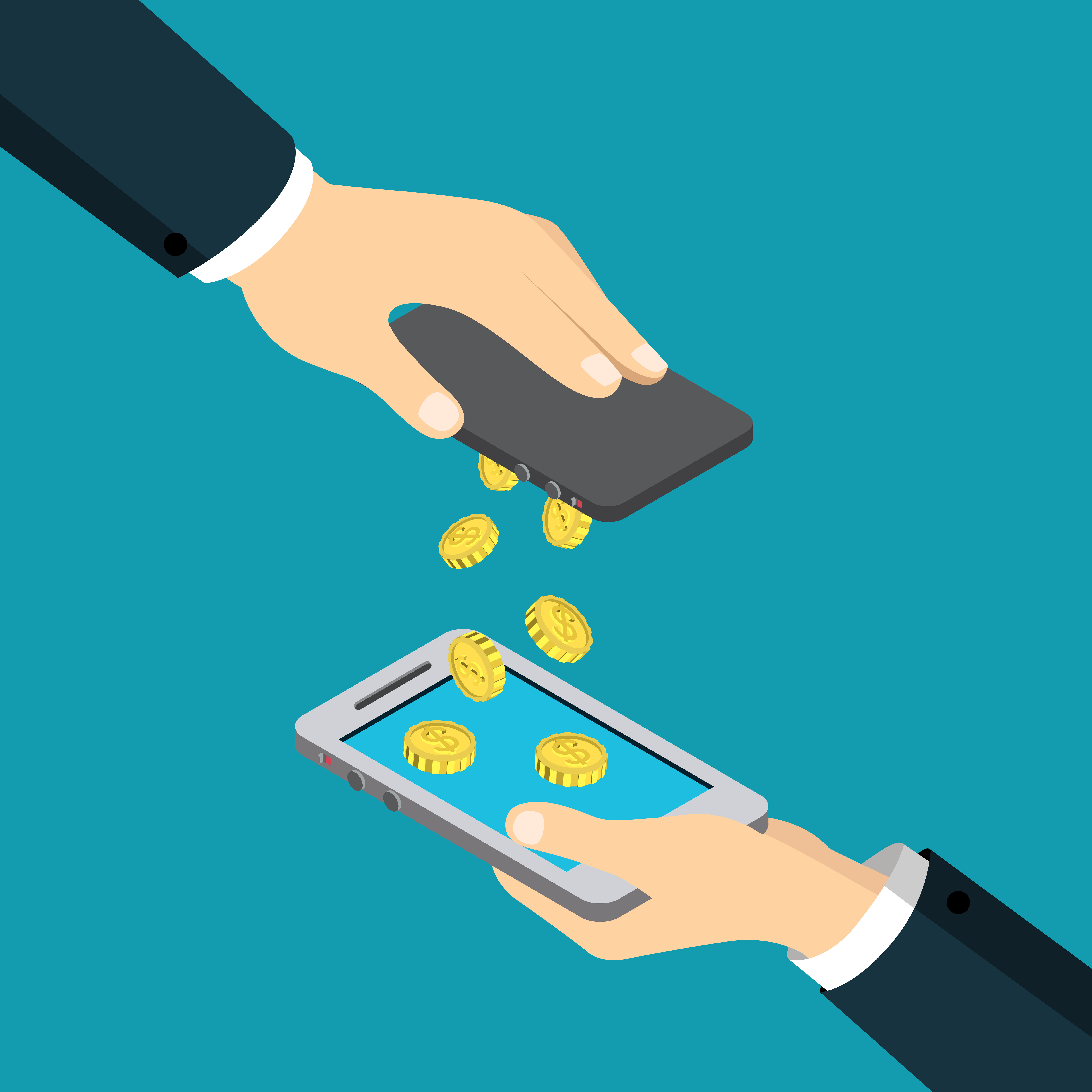 The EatnSmile Ad Network provides an automated mechanism for distributing ad banners, and crypto projects can pay for ad placement with their tokens.
Technically, the functionality acts as a bridge between the advertiser (Crypto Project) and the publisher (Store NFT Owner). Advertisers can submit a banner along with a destination URL to the Ad Network throughout the procedure. Once authorized by community administrators, the ad will be featured in the ad inventory.
In contrast, the publisher can select a banner from the ad inventory to display on the store's landing page. The payment will be in the form of an advertiser's token, which can be exchanged for other assets via DEXs or CEXs.
An Ad banner should meet certain conditions to display properly, as described below.
Size: 320×50 px

File: *JPEG, *PNG

The destination URL must be:
The token for payment must be an ERC-20 token on the:
Ethereum Network

Binance Chain

Arbitrum Network

Avalanche Network

Polygon Network
Coingecko listing is the second criterion to assess token eligibility.
What is Loyalty point?
All your actions on EatnSmile will be tracked and rewarded with loyalty points. It will not be seen in the UI. However, it was counted internally on the backend.
The goal of accumulating loyalty points is to estimate the number of governance tokens that will be airdropped in the future, which means that the more contributions made, the more tokens will be airdropped.
User activities, including "Review", "Helpful", "Mint Store NFT", and becoming a "Gold Crown member" will be automatically calculated into loyalty points.
Review: The number of reviews given by users (3 reviews per day – 2.5 points each)

Helpful: the number of times other people click the 'helpful' button on a review (1 point each)

Mint Store NFT: The number of NFTs Minted by user.

Mint with FREE mintcode (2.5 points each)

Mint with STAR token (purchase with STAR Token) (10 points each)

Purchase NFTs on Marketplace (10 points each)

Become a Gold Crown member (5000 points)
Check out our Governance page for more info.
What is the Marketplace?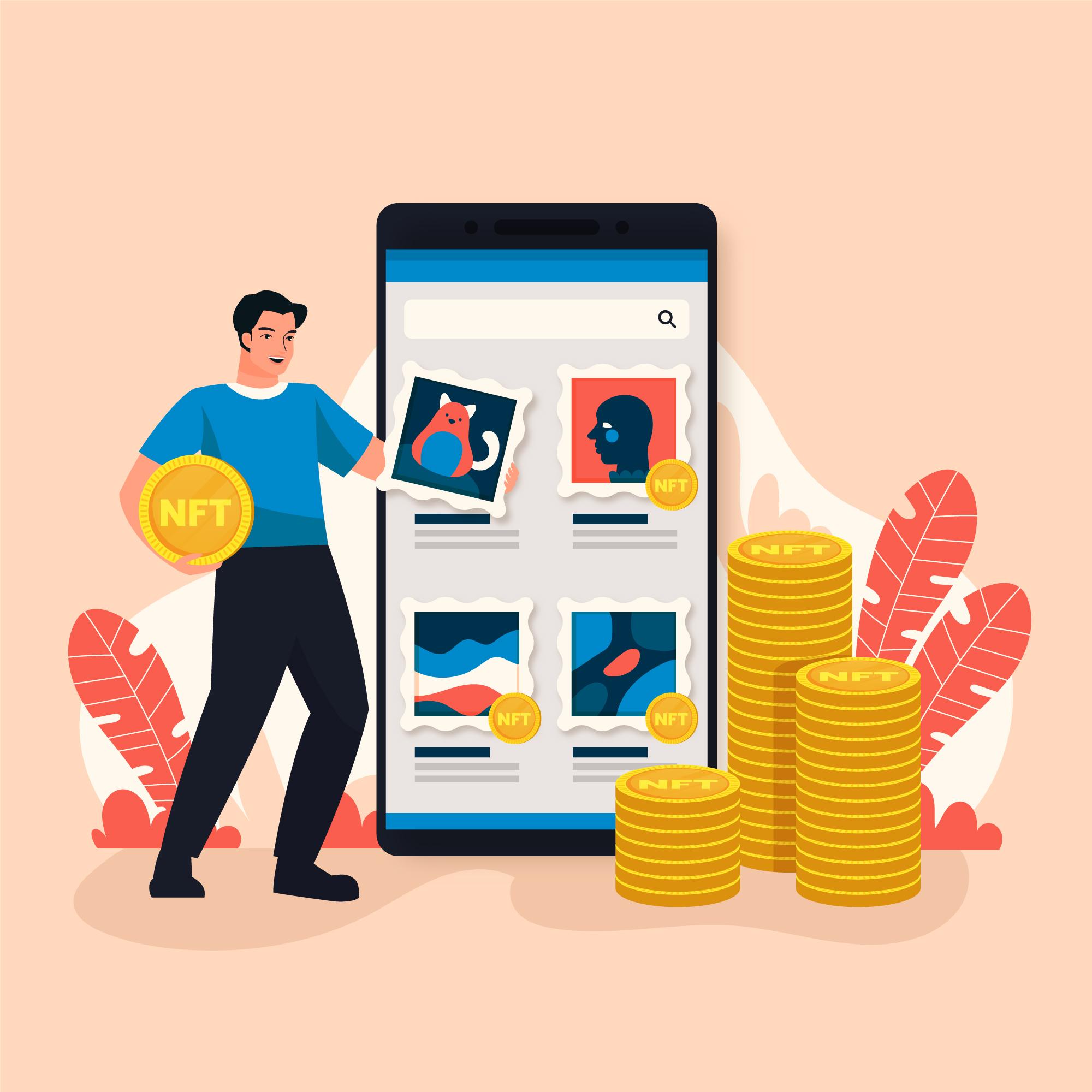 EatnSmile Marketplace is the primary location for users to list or exchange minted Store NFT. This also enables genuine store owners to locate and acquire store NFTs that have been minted by other users.
Users may use keyword searches to find specific stores on the marketplace. As a result, it only takes a few seconds to search for and complete a purchase.
Another fantastic aspect of the marketplace is the opportunity to put bid orders. It allows the buyer to haggle with the seller, resulting in liquidity at a reasonable price.
What can I get in the souvenir shop?
EatnSmile's souvenir shop allows users to spend their unclaimed $STAR token on rare NFTs and cool gift cards.
Instead of converting the $STAR token into fiat, users can stack them to swap for rare NFTs at a lower price than the market rate or to exchange for free vouchers, gift cards, and so on.
However, only unclaimed tokens are accepted; hence, DEX tokens cannot be spent in the souvenir store. Only by engaging in the system and giving high-quality evaluations can users accumulate unclaimed $STAR token.
Can I report a review post or a store?
Anyone can report a business or a comment that is irrelevant, damaging, incorrect, spammy, or in violation of community standards. The EatnSmile community value each report highly. Filing a report is free of charge.
How do I write a good food review?
Writing a good food review includes not just describing the flavor, texture, and aroma of the dishes but also expressing the atmosphere, service, and value of the restaurant.
A good food review should be educational, engaging, and accurate. It should also contain some personal stories or views to set it apart and make it more personalized.
EatnSmile offers an article on How to Write a Remarkable Food Review that might be very helpful in answering this issue.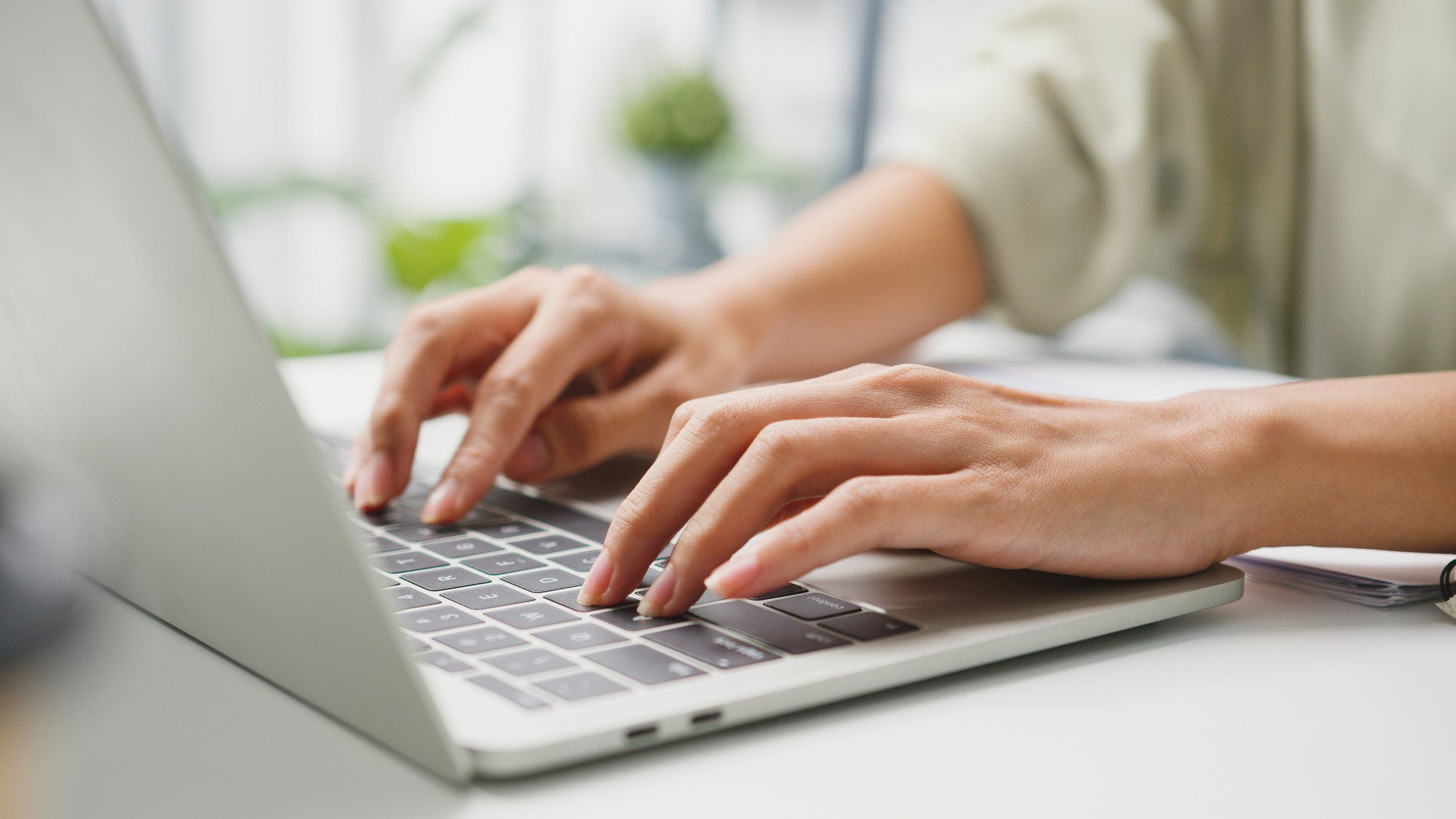 How do I write a good restaurant review?
Not only food reviews but writing restaurant reviews is also an important job for a reviewer.
Check out the article "How to Write an Excellent Restaurant Review" to get a more in-depth and detailed look at this issue.
How can I contribute to the community?
At first glance, the platform appears to have no content supervision, yet the EatnSmile community will be the primary supervisor via a voting process on the EatnSmile DAO.
Everything will be decided by the community by stacking $NARUTO token, then voting to accept, refuse, or even delete ad banners, shop appearances, reviews, comments, and so on.
Users will be rewarded with the governance token- $NARUTO token every time they vote. This technique empowers the community by allowing users to determine everything on EatnSmile from top to bottom, as seen below.
Vote to remove/hide scam sites, closed stores, incorrect locations, etc.;

Vote to approve or decline a banner on Hompage;

Vote to remove banners that violate community guidelines;

Vote to remove improper reviews/comments;

Vote for system updates, and proposals;

And more.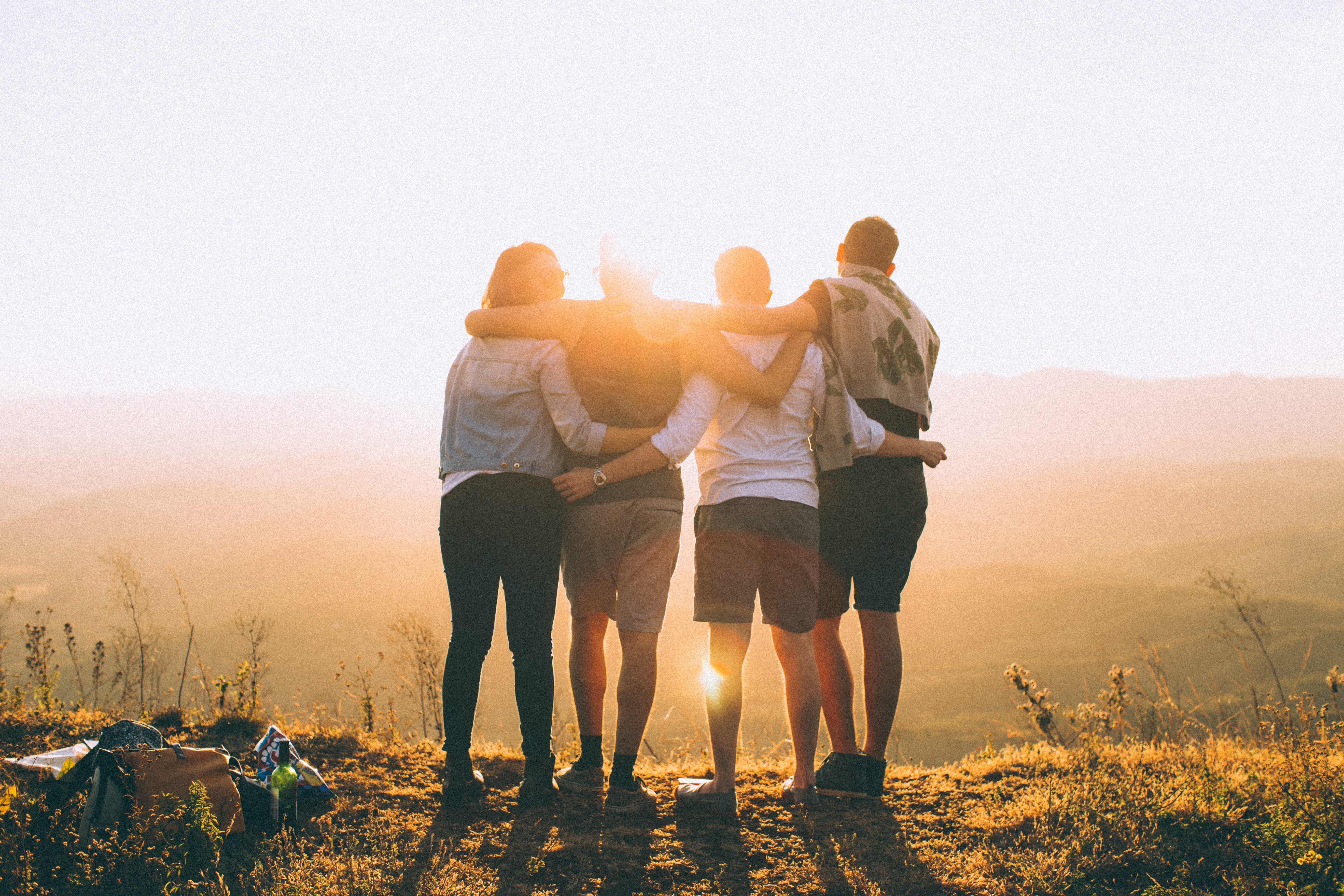 Ending words
EatnSmile is a site that offers a lot of features and benefits, but it also requires some learning to use it effectively.
This article will provide you with some essential tips and tricks to make the most of your EatnSmile experience.
Hope you enjoyed this content and found it helpful. Please keep following us for more updates and insights in the future.